Home » Custom Lanyards » Printed Polyester Lanyards
Printed

Polyester
Soft, durable. Your standard lanyard.
The printed polyester custom lanyard is what most people picture when they think of a lanyard. Its soft, tightly-woven polyester threads provide maximum durability and comfort. The high-quality silk-screen print makes it completely customizable, allowing you to add any text, design or logo.
There's a reason it's our most popular style.
Sample Polyester Lanyards
Here are examples of printed polyester custom lanyards that our factory has produced in the past.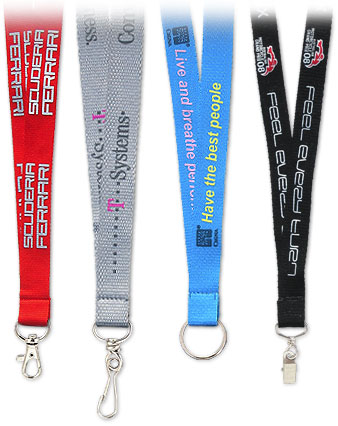 Close-Up View
The high-quality silk screen printing used when producing printed polyester custom lanyards will not rub or scrape off.